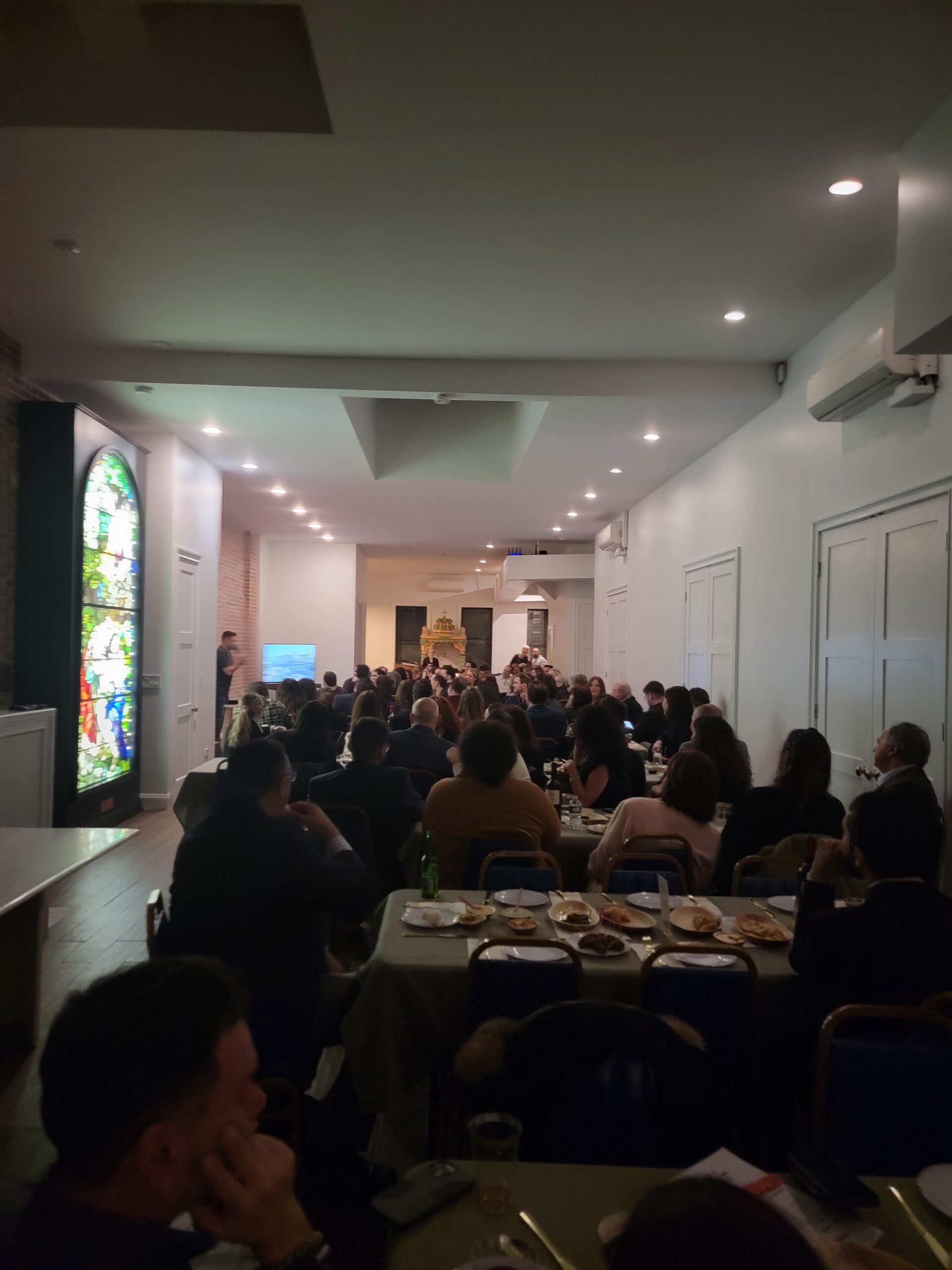 Fundraising Events at Saint George
In order to support our parish of Saint George at West 54th Street, we hold fundraising events throughout the year. They help to support the daily functioning of the church—and they are fun!
October 2023: Fall Soirée Fundraiser
On Monday, October 23, join us at Ocean Prime Restaurant for an evening of cocktails, light bites, and great conversation. We will have premium prizes as part of our raffle as well. Join us as we support our vibrant community of Saint George at West 54th Street.
Admission on or before Monday, October 16: $100
Admission after Monday October 16: $125
Admission
Three ways to purchase tickets:
Purchase online here.
Pay cash or check to a Parish Council member after Divine Liturgy on Sundays.
Send check to the church: 307 West 54th Street, New York, NY 10019 (Make check payable to "Saint George Greek Orthodox Church"
Can't attend? Donate to the event here.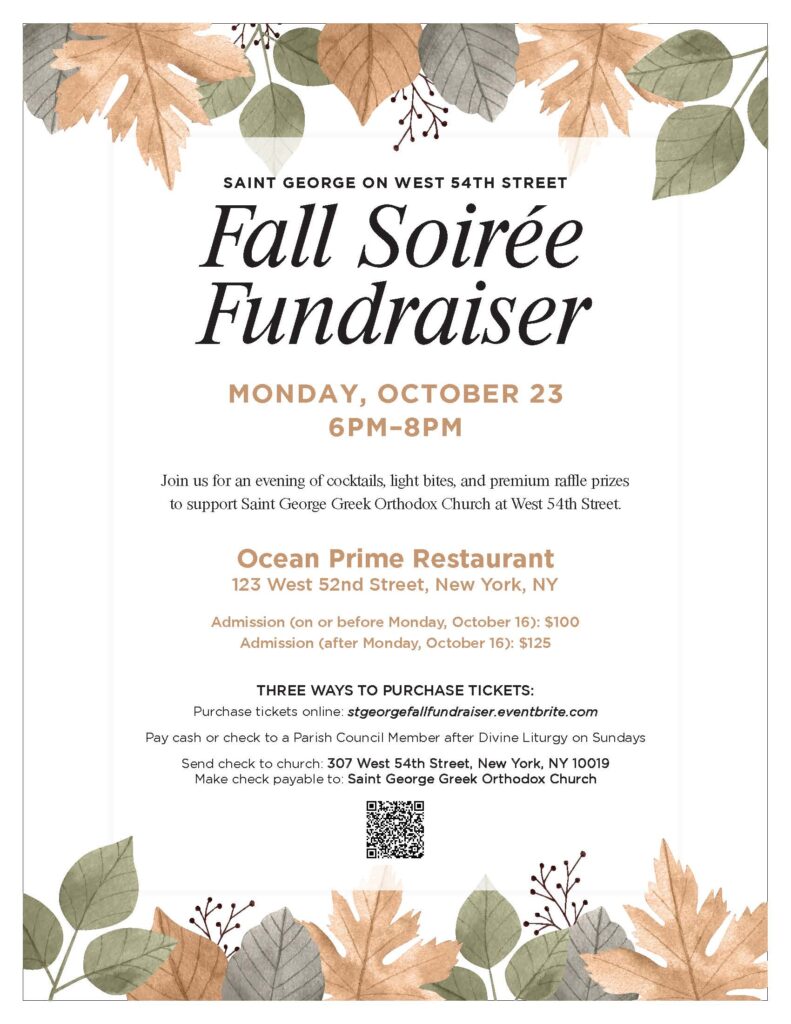 Past Events
January 2023: Comedy Night with Gus Constantellis
We had a night of laughs with Greek-American comedian Gus Constantellis on Saturday, January 28, 2023. We are grateful for Chef Maria Loi of Loi Estiatorio for the mezedes (appetizers) and Demetrios Manos of Oak & Steel Fine Wines & Spirits for the wine.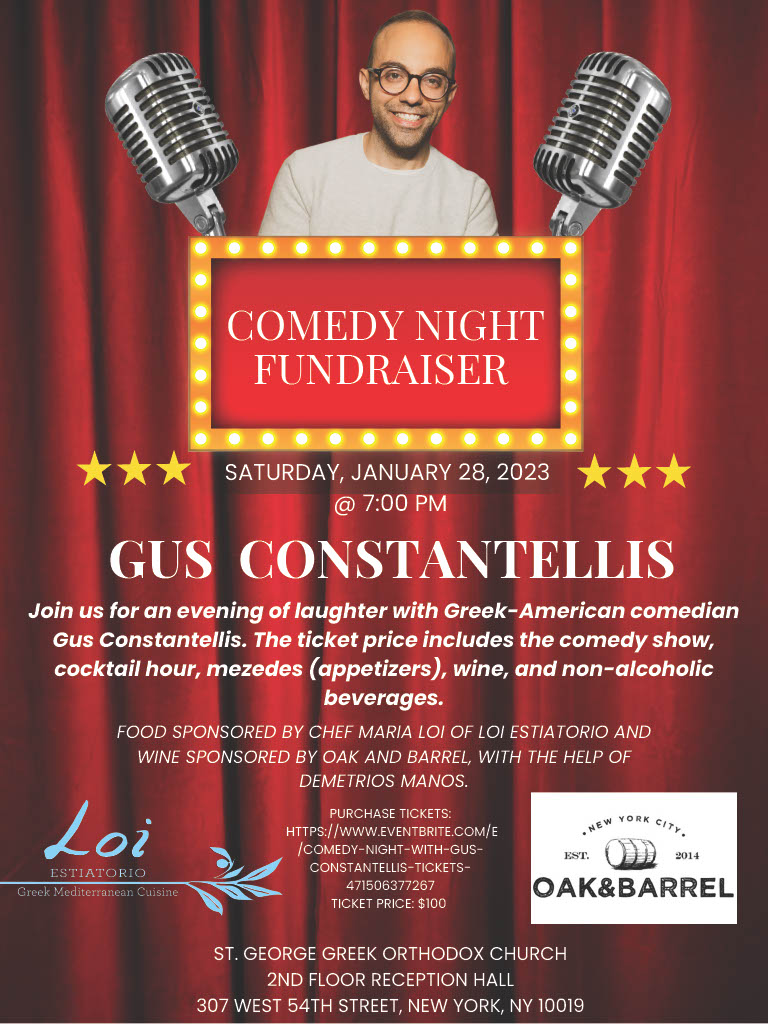 December 2022: Book signing with Patricia Schultz, author of 1,000 Places to See Before You Die
Travel writer and author Patricia Schultz donated copies of her book, 1,000 Places to See Before You Die for this great event on Sunday, December 11, 2022. Patricia Schultz's and her husband, Nicholas Stringas, are devoted members of St. George.