Dear Members and Friends of the Saint George Community,

We are in the process of restoring the exterior facade of Saint George. The work is part of our plan to ensure that the welcoming spirit that exists inside is reflected on the church's exterior. We have added beautiful iconography to the church over the summer including two icons to the entranceway of the church. Plus, we added gold leaf to all of the icons in the altar as part of this continued restoration. Please see the work completed by iconographer Miltiadis Afentoulis below.

We will be adding two icons in the future as well: one in the entranceway along with one in the Altar.

We have received a donation for one of the icons. We are seeking donations for the three remaining icons, the gold leaf additions to the icons in the altar, and a new candlestand in the Narthex.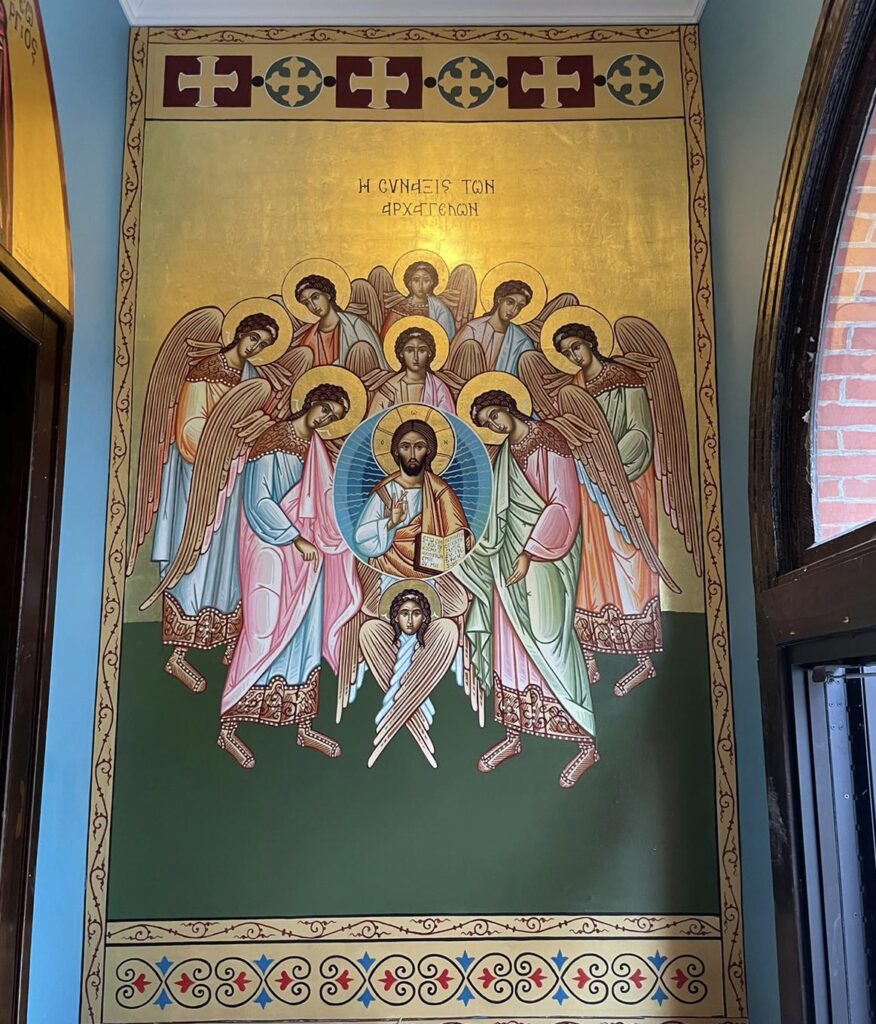 If you would like to sponsor an icon, please contact Father Sophronios directly at the phone number or email listed below:
Phone: (929) 515-6795
Email: FrSophronios@goarch.org